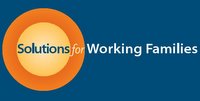 Overview
Connect @
SWF
Final Program
Conference Resources
Conference Speakers
Planning Committee
Sponsors
Exhibitors
Keynote Speakers
Solutions for Working Families: 2009 Learning Conference on State and Local Housing Policy

provided participants with the opportunity to hear from well-known keynote speakers throughout the event.

The plenary sessions were among the many highlights of the conference and we are pleased to provide audio recordings of those sessions below:

Listen to the Welcoming Remarks from Jeff Lubell and Allen Jones

Listen to Carol Coletta at the Opening Plenary

Listen to Henry Cisneros at the Special Plenary

Listen to Bruce Katz at the Federal Policy Plenary

Listen to

Sec. Shaun Donovan

at the Town Hall Plenary

Listen to Lubell, Retsinas, Klein, McCarthy, and Poticha at the

Town Hall Plenary
Welcoming Remarks—Featuring Jeffrey Lubell and Allen Jones
Sunday, June 28


Allen H. Jones is Bank of America's Executive for Default Management Public Policy and Outreach in the Servicing Division of Mortgage, Home Equity, and Insurance Services. In this capacity, Mr. Jones manages Bank of America's strategy and interaction for default management and loss mitigation with public policy interest groups,

real estate trade associations, and the United States Congress.





Prior to joining the servicing organization, Mr. Jones served as Bank of America's Enterprise Executive for the FHA and VA businesses. Mr. Jones joined Bank



of America in August of 2004 from the Department of Housing and Urban Development, where he served as a Senior Advisor to the Federal Housing Commissioner.


Mr. Jones has additional experience at KPMG Consulting where he led mortgage lending engagements with top 10 lenders and at HUD. Earlier at Freddie Mac, Mr. Jones managed the development of Loan Prospector for FHA and VA Loans.A native and current resident of Arlington, Virginia, Mr. Jones graduated from the University of Richmond. A Community Advisor to the Board of Directors of the Arlington Free Clinic, an organization recognized by Bank of America as a Neighborhood Champion and the recipient of a $200,000 grant, Mr. Jones has also served on the Board of the Virginia Housing Development Authority.




Jeffrey M. Lubell

became executive director of the Center for Housing Policy in 2006 and is a recognized expert in housing and community development policy. Prior to becoming head of the Center, Lubell worked as an independent consultant specializing in analyzing and developing recommendations for strengthening national, state and local housing and community development policy.




From 2000 to 2003, he served as director of the policy development division of the Office of Policy



Development and Research at the U.S. Department of Housing and Urban Development.
He also worked from 1998 to 2000 as a housing policy analyst for the Center on Budget and Policy Priorities, a nonprofit organization that is one of the leading independent authorities on programs affecting low-income families. Lubell is a graduate of Harvard Law School and Harvard College.
Opening Plenary—Featuring Carol Coletta
Sunday, June 28





Carol Coletta

is president and CEO of CEOs for Cities and host and producer of the nationally syndicated public radio show Smart City.

Previously, she served as president of Coletta & Company in Memphis. In addition, she served as executive director of the Mayors' Institute on City Design, a partnership of the

National Endowment for the Arts, U.S. Conference of Mayors and American Architectural Foundation.


Carol was a Knight Fellow in Community Building for 2003 at the University of Miami School of Architecture and is currently a candidate for a Master of Design Methods at the Institute of Design at IIT. She is frequently interviewed as an expert on urban issues by national media and is an active speaker on the success formula for cities and creative communities. This year she was named one of the world's 50 most important urban experts by a leading European think tank.



Special Plenary—Featuring Henry Cisneros
Sunday, June 28



Henry Cisneros

is Executive Chairman of the CityView companies, which work with the nation's leading homebuilders to create homes priced within the range of average families. CityView is a partner in building 40 communities in 12 states, incorporating more than 7,000 homes with a home value of over $2 billion.



Mr. Cisneros' community-building career began in urban public service. After serving three terms as a City Councilmember, in 1981, Mr. Cisneros became the first Hispanic-American mayor of a major U.S. city, San Antonio, Texas.



During his four terms as Mayor, he helped rebuild the city's economic base and spurred the creation of jobs through massive infrastructure and downtown improvements, marking San Antonio as one of the nation's most progressive cities. A scholarly study of America's Mayors, The American Mayor, ranked Mr. Cisneros as one of the fifteen best mayors in the nation in a period that spanned the 20th Century.

In 1992, President Clinton appointed Mr. Cisneros to be Secretary of the U.S. Department of Housing and Urban Development. In his role as the President's chief representative to the nation's cities, Mr. Cisneros personally worked in more than 200 U.S. cities in every one of the 50 states. After leaving HUD in 1997, Mr. Cisneros was president and chief operating officer of Univision Communications, the Spanish-language broadcaster which has become the fifth-most-watched television network in the nation. Mr. Cisneros currently serves on Univision's Board of Directors.
In June 2007 Mr. Cisneros was inducted into the National Association of Homebuilders (NAHB) "Builders Hall of Fame" and honored by the National Housing Conference as the "Housing Person of the Year." Mr. Cisneros has also been author, editor or collaborator in several books Mr. Cisneros holds a Bachelor of Arts and a Master's degree in Urban and Regional Planning from Texas A&M University. He earned a Master's degree in Public Administration from Harvard University, studied urban economics at the Massachusetts Institute of Technology, holds a Doctorate in Public Administration from George Washington University, and has been awarded more than 20 honorary doctorates from leading universities. He served as an infantry officer in the United States Army.


Federal Policy Luncheon—Featuring Bruce Katz
Monday, June 29




Bruce Katz

is a Vice President at the Brookings Institution and founding Director of the Brookings Metropolitan Policy Program. The program seeks to redefine the challenges facing cities and metropolitan areas by publishing cutting-edge research on major demographic, market, development, and governance trends.



Mr. Katz regularly advises national, state, regional, and municipal leaders on policy reforms that advance the competitiveness of metropolitan areas.
He focuses particularly on reforms that promote the revitalization of central cities and older suburbs and enhance the ability of these places to attract, retain, and grow the middle class.


Recently, he served on the Obama transition team, and as a Sr. Advisor to HUD Secretary Shaun Donovan. In 2006, Bruce received the prestigious Heinz Award in Public Policy for his contributions to urban and metropolitan America.

Mr. Katz is a frequent writer and commentator on urban and metropolitan issues. He is the editor or co-editor of several books on transportation, demographics, and regionalism. His op-eds and articles have appeared in a wide range of major national and regional newspapers.

Before joining Brookings, Mr. Katz served as Chief of Staff to Henry G. Cisneros, former Secretary of the U.S. Department of Housing and Urban Development. Mr. Katz has also served as the staff director of the Senate Subcommittee on Housing and Urban Affairs. He is also a Visiting Professor of Social Policy at the London School of Economics. Mr. Katz is a graduate of Brown University and Yale Law School.




Town Hall Plenary—Featuring
Shaun Donovan, Nic Retsinas, William Klein, George McCarthy,
and Shelley Poticha
Tuesday, June 30






Shaun Donovan

was sworn in as the 15th United States Secretary for Housing and Urban Development on January 26, 2009. He has devoted his career to ensuring access to safe, decent, and affordable housing nationwide, and will carry on that effort in the Obama Administration. Secretary Donovan believes that America's homes are the foundation for family, safe neighborhoods, good schools, and solid businesses, and that housing represents and confers stability - a base from which to raise America's children. He joins HUD with the commitment to make quality housing possible for every American.
Secretary Donovan previously served as Commissioner of the New York City Department of Housing Preservation and Development (HPD). When he became Commissioner of HPD in early 2004, Shaun Donovan engaged the agency in a top-to-bottom strategic planning process. This resulted in new and innovative policy and programmatic solutions, and better measurement of results. During his service, HPD's New Housing Marketplace Plan to build and preserve 165,000 units of affordable housing was the largest housing plan in the nation.

Before his service as HPD Commissioner, Secretary Donovan worked in the private sector on affordable housing portfolios, and was a visiting scholar at New York University, where he researched and wrote about the preservation of federally-assisted housing. He was also a consultant to the Millennial Housing Commission on strategies for increasing the production of multifamily housing. The Commission was created by the United States Congress to recommend ways to expand housing opportunities across the nation.
Secretary Donovan rejoins HUD after his previous service as Deputy Assistant Secretary for Multifamily Housing, where he was the primary federal official responsible for privately-owned multifamily housing. At that time, he ran housing programs that helped 1.7 million families access affordable housing. He also served as acting FHA Commissioner during the presidential transition.

Prior to his first service at HUD, he worked at the Community Preservation Corporation (CPC) in New York City, a non-profit lender and developer of affordable housing. He also researched and wrote about housing policy at the Joint Center for Housing Studies at Harvard University and worked as an architect. Secretary Donovan holds Masters degrees in Public Administration and Architecture from Harvard University.






William R. Klein

, AICP has over 38 years of experience in city and regional planning as a planning consultant, a planning agency director, and in applied research.



Since 1991, he has served as the Director of Research and Advisory Services for the American Planning Association, heading up a multidisciplinary team of ten research professionals. APA's research unit provides the organization's 44,000 members with practical information about best practices in urban and regional planning.



Information is disseminated through research monographs, serial publications, conference and workshop sessions, and symposia. It operates the Planning Advisory Service for some one thousand planning agencies and consultants. During Mr. Klein's tenure at APA, the research department has undertaken over $16 million in studies sponsored by government agencies and foundations.

For 17 years, Mr. Klein was director of the Nantucket Planning and Economic Development Commission, one of Massachusetts' 13 regional planning agencies. Before that, he was director of community development for Local Government Research Corporation, a private consulting firm in Pennsylvania.

Mr. Klein has an A.B. degree from Colgate University in Liberal Arts, a Masters of Regional Planning degree from Penn State, and was awarded a Loeb Fellowship in Advanced Environmental Studies at the Graduate School of Design, Harvard University.






Dr. George McCarthy

(Mac) directs the Urban Opportunity Unit at the Ford Foundation. The Urban Opportunity Unit seeks to provide low-income people better access to jobs and other opportunities for upward mobility by supporting regional planning efforts, transportation investments, and housing development policies and practices that alleviate poverty and reduce its concentration within metropolitan areas. Previous to taking this position, Mac administered a program that focused on using homeownership to build assets for low-income families and their communities.

That work centered on improving housing and housing finance markets to increase the chances that low-income homeowners succeeded in building wealth.

Before joining Ford, Mac worked as a Senior Research Associate at the Center for Urban and Regional Studies at the University of North Carolina at Chapel Hill. He has worked as Professor of Economics at Bard College, Resident Scholar at the Jerome Levy Economics Institute, Visiting Scholar and Member of the High Table at King's College of Cambridge University, Visiting Scholar at the University of Naples, and Research Associate at the Centre for Social Research in St. Petersburg, Russia.

Mac received a BA in Economics and Mathematics at the University of Montana; an MA in Economics at Duke University; and, a Ph. D. in Economics at the University of North Carolina at Chapel Hill.






Shelley Poticha

is the President and CEO of Reconnecting America, a national non-profit organization working to integrate transportation systems and the communities they serve, with the goals of generating lasting public and private returns, improving economic and environmental efficiency, and giving consumers greater choice.



Reconnecting America has two major projects: The Center for Transit-Oriented Development (CTOD) which assists developers, transit agencies, communities and investors to use transit investments





to spur a new wave of development that improves housing affordability and choice, revitalizes downtowns and urban and suburban neighborhoods, and
creates lasting value and high quality urbanism; and Reconnecting America's Transportation Networks (RATN) which is working to redefine national policies for intercity travel in order to integrate our separately functioning aviation, passenger rail and intercity bus systems into a more convenient, secure, financially viable and sustainable network.

Prior to this position, Ms. Poticha was the Executive Director of the Congress for the New Urbanism (CNU). The Congress for New Urbanism is an internationally known non-profit organization dedicated to teaching and implementing the principles of New Urbanism and as identified in their Charter, advocates the restructuring of public policy and development practices to support diverse neighborhoods; communities designed for pedestrians, public transit as well as the automobile; physically defined and universally accessible public spaces; and an environment that celebrates local history, ecology and building practice.

During her tenure, Ms. Poticha guided CNU's growth into a nationwide coalition with a prominent voice in national debates on urban revitalization, growth policy, and sprawl. She has authored several books, including the New Transit Town: Best Practices in Transit-Oriented Development, Charter of the New Urbanism, a CNU publication, and The Next American Metropolis, with Peter Calthorpe.

Ms. Poticha is an urban planner with expertise in land use planning, policy development, and citizen involvement. With Calthorpe Associates, she directed the firm's planning efforts, with an emphasis on land planning, design guidelines and implementation programs. She has been involved with the writing of two documents for the U.S. Department of Housing and Urban Development: Vision/Reality: Strategies for Community Change and the Empowerment Zone Guidebook and has experience preparing plans for growing urban and suburban communities, regional agencies, non-profit groups, and private developers.

Ms. Poticha holds a Master of City Planning from the University of California at Berkeley and a Bachelor of Arts from the University of California, Santa Cruz.






Nicolas P. Retsinas

was appointed Director of Harvard University's Joint Center for Housing Studies in 1998. The Joint Center is a collaborative venture of the Graduate School of Design and the Harvard Kennedy School. The Center conducts research to examine and address the most critical housing and community development issues in America.

Mr. Retsinas is a Lecturer in Housing Studies at the Graduate School of Design and the Harvard Kennedy School, and is also a Lecturer in Real Estate at the Harvard Business School.

Prior to his Harvard appointment, Retsinas served as Assistant Secretary for Housing-Federal Housing Commissioner at the United States Department of Housing and Urban Development and as Director of the Office of Thrift Supervision. Mr. Retsinas also served on the Board of the Federal Deposit Insurance Corporation, the Federal Housing Finance Board and the Neighborhood Reinvestment Corporation. Retsinas received a Meritorious Service Award from the US Treasury Department in 1997. He also received the Excellence in Public Service Award from the Rental Housing Association in 1998 and the Housing Leadership Award from the National Low Income Housing Coalition in 2001. Retsinas is in the National Housing Hall of Fame and was named one of the most influential people in real estate by the National Association of Realtors, in home building by Builder Magazine, and in multifamily housing by Multi-Housing News. In 2008, he was inducted in the Affordable Housing Hall of Fame.

Mr. Retsinas also served the State of Rhode Island as the Executive Director of the Rhode Island Housing and Mortgage Finance Corporation from 1987 to 1993. He received his master's degree in city planning from Harvard University and his AB in economics from New York University. In 2008, he received an honorary Doctorate in Public Service from Rhode Island College.

Mr. Retsinas has lectured and written extensively on housing, community development and banking issues. He is a Fellow at the National Academy for Public Administration and the Urban Land Institute.